Ensuring the employees complete their business agenda and have a good time during the trip is very important. That's why learning when is the best time to travel to the Caribbean is a perfect starting point for those planning to go there.
Weather conditions, best internet service, accommodations and more, everything needs to be checked.
When Is the Best Time to Travel to the Caribbean?
The Caribbean is well known for its clear skies and waters, and warm temperature almost all year, making it suitable to visit almost anytime. But there are some considerations that need to be checked to ensure the company trip is successful.
Caribbean Weather: Best Months to Travel
The period between the end of the year and the first quarter (December-April) are the best months to visit the Caribbean. The weather is at its best. Temperatures are consistently around 75 to 85 degrees Fº, so it is never too cold or too hot.
It is important to remark that beautiful weather also brings a lot of people trying to escape from the northern winter. The islands of the region are also less humid during this period.
May, June and November are also good days to travel to the Caribbean. Almost after the rainy season, these three months have good weather most of the time, with plenty of sunshine.
Overall, the weather of the Caribbean can be divided into big groups: the high and low seasons.
High seasons are known for it's perfect weather (December-April), large crowds of tourists and little rainfalls. Low seasons (June-October) also have tropical and warm weeks, but rainy days are more likely to happen. The lack of many tourists makes it more quieter, and prices are also lower.
Acknowledging Caribbean Storm Seasons
It is common knowledge that most people recommend completely avoiding traveling to Caribbean zones during hurricane seasons (June to November). But this is not always true. There are moments where it is more likely to happen, but some zones are not affected at all.
Islands close to South America are the least likely to experience hurricanes, and the recommended ones to visit during the June-November period.
Price Change
Visiting the Caribbean for a corporate trip between the months of June and November is also cheaper than the other seasons. Less crowded places, flight tickets and hotels cheaper with more vacancy also have a huge impact to plan the business trip more effectively.
Understanding the Caribbean Corporate Trips Trend
The Caribbean has been gaining more and more notoriety when it comes to MICE travel (Meetings, Incentives, Conferences and Events). The principal reasons behind this are less aggressive hurricane seasons, better press incentivizing it and more connectivity flights.
The whole region has also been trying hard to get into this trend of business travels. Originally, the Caribbean was related to organizations such as finances and banking, but nowadays companies of any kind decide to travel there.
Current companies look for new unique, not so expensive and safe trips for their employees. Luckily, many of the region's islands offer these three requisites. Choosing the Caribbean does not mean an expensive and very luxurious hotel only, but a perfect place. It doesn't have to feel like it could be any other place.
Many airlines also helped the process. A lot of investment has been made by creating new routes in order to encourage people from many parts of the world to travel there, making it convenient and easier. Data says that flights between the United States and the Caribbean increased by 18% between 2013-2019.
Visiting Beaches in Puerto Rico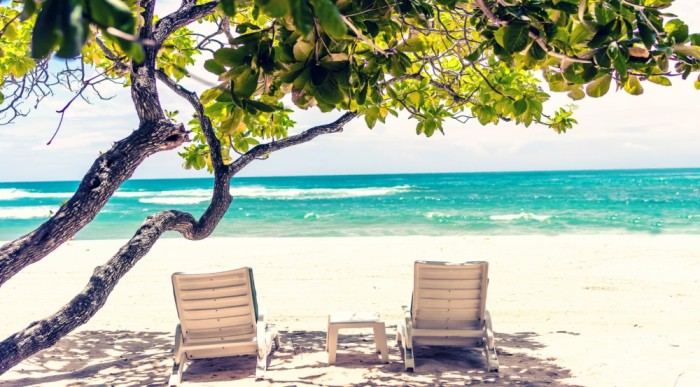 It is not a Caribbean trip if there's no time to visit one of the spectacular islands and beaches. There are many variants for a company to choose from and ensure the employees' relax time is well spent.
Beaches like Flamenco, Vieques Island, Luquillo, Playa Crash Boat and Playa Sucia are among the most picked options for tourists and locals. Their crystal waters, almost golden sand and palms create the perfect scenery for employees looking forward to have a relaxing time away from work life.
Water is always warm, so there's not really a season when it reach very cold or hot degrees. While they are not prone as the Mexican coasts, it's important to look out for sargassum seaweeds ruining the trip. This is most likely to happen on the northern islands due to its proximity to the Sargasso Sea.
The Bleisure Method
Corporate trips have lately been evolving into more relaxed and effective ways of increasing their workers morale and production. The bleisure method (business and pleasure) is very popular between younger and modern companies.
Along with the work trip, workers also take some days off to fully enjoy all the accommodations that the Caribbean region has to offer. This also is beneficial since they dont have to take vacation days off or pay flight tickets on their own.
This benefits both parties of a company. Workers will obviously gain a morale boost, feel more relaxed and productive to work more efficiently. Meanwhile, companies will gain this employee increased productivity rates and save money related to airfare due to sending them back during mid-week.
Of course, this trending method was not unnoticed by the region. Different islands have been modernizing hotels and resorts all along the Caribbean to offer the best service in order to please the MICE trips. For example, most of the travelers that fly to Puerto Rico are related to business trips more than pleasure.
Between the most picked options among work travelers, the Bahamas, Puerto Rico, Saint Lucia and Barbados stand out with the best facilities. Their modernization, accommodation, conference events and amenities are often considered the best choice.
Ensuring a Perfect Corporate Trip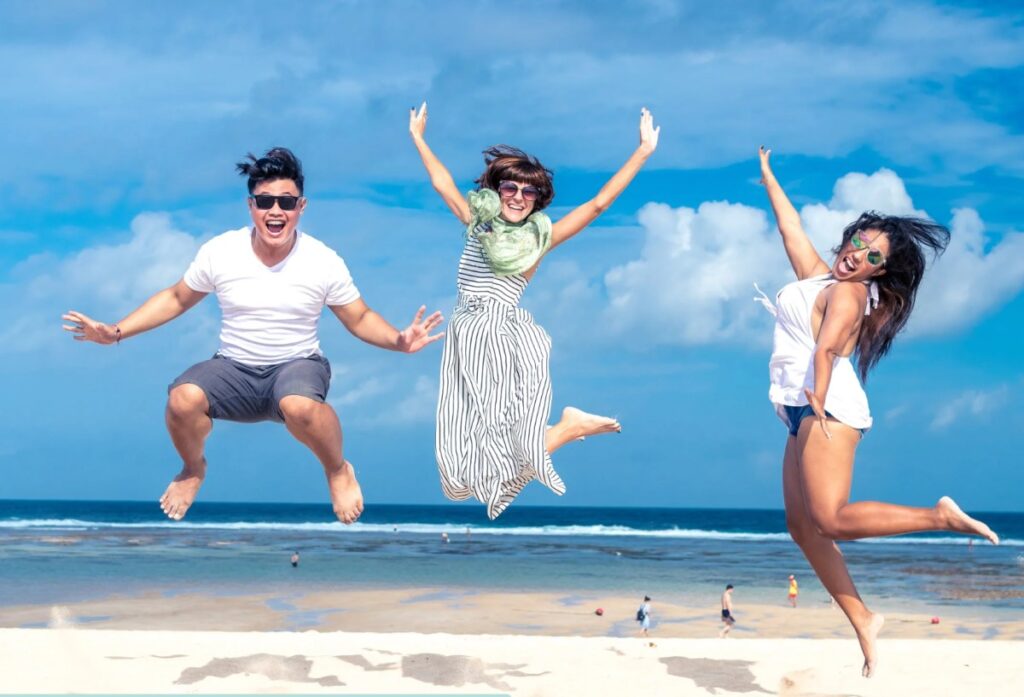 Choosing the Accommodation
Another important point is where the workers are going to stay. The requirements that the business has may vary depending on the work to do, but some things need to be addressed. If the deal needs to be done on a specific meeting place, it might be smart to reserve accommodation the closest possible.
Using digital maps or location services can help with deciding this too. Sometimes booking a very luxurious and expensive hotel can sound appealing, but it is not good if there's an hour of travel to the meeting.
Other services that also need to be checked are the commodities. A stable and good wi-fi connection is a must for working, while room service and many charging devices points are also necessary.
Adapting the Itinerary
Every business trip needs an almost perfect itinerary in order to ensure everything goes as planned. Controlling every detail such as transport, reservations and addresses are vital. Giving a free time or breaks for employees to rest or enjoy the travel is also important.
Web tools like calendars or notes can help employers to organize the schedule better. Efficient communication is key not only for work but for security.
Tools Needed for the Trip and Work
A trip preparation needs plenty of documentation and devices for working. If any document gets lost or forgotten, the entire trip will be wasted. Passports, visas, traveling tickets, IDs or licenses needed cannot be forgotten.
Laptops, tablets or phones are also important for a corporate trip. Bringing its chargers, batteries and adapters is crucial too. They might not be as vital as the documents since airports or even the country visiting can sell them, but the money and time spent may not be worth it.
Reservation in Hotel Resorts
There are many Hotel Resorts and All-Inclusive locations that are very well-equipped to deal with leisure and business. Some of these places are capable of work affairs such as events and conferences for companies.
These locations include all the food, treats, drinks and accommodations paid for every employee to enjoy and work more comfortably. Finding the perfect island, hotel or resort is very important to fit every group's needs.
Corporatives can also enjoy the prepared meeting rooms with cocktails, private dinners and upgraded rooms for each occasion.
Best Caribbean Corporate Gifts
When traveling for a corporate trip, an employer might want to give their employees the best experience possible. This is not only a different way of work, but also a new life adventure, so making sure they have a way to remember it is a must. Caribbean souvenirs and corporate gifts can help to achieve that.
With many options to choose from, it is very simple to give an employee something that will remind them of that amazing trip. Gifts, souvenirs, artisan items and many more may vary depending on the country where the trip was organized, but all of them are worth it.
Welcoming Gifts
A fine way to make sure that the trip starts with the right foot is giving the group a welcome gift. A bag full with local snacks, sun care or any other article that will be useful for the trip can work. Coffee or rum is also nice, for them to enjoy during their freetime.
Handicraft
Most of the Caribbean countries have a very rich and amazing cultural tradition. Artisan items can be found almost anywhere, and the variety is immense. Ceramics, wood, painting or photography, whatever it is, will definitely boosten the group's morale.
Corporate Incentives
When a company spends money and resources to organize and manage a corporate trip, they want it to be good. The normal is that the workers should also take it as an enjoyable experience, and incentives can help to achieve that.
It does not have to be something very special or unique, but innovatives ones are always greatly appreciated. A tour visit, a spa session or simply a day at the beach can help to relax the group and also maximize their performance.
Conclusion
In order to know when is the best time to travel to the Caribbean many things need to be addressed. Besides the obvious part of learning about the seasons and hurricane possibilities, price changes and why the islands are often elected is vital to know.
Having everything prepared before the trip is always key to avoid any kind of setback. Every document, id and device needed for the corporate trip needs to be ready to go. Along with the trip, employers should remember to give their workers a nice corporate gift. This will ensure they will always remember the experience!