Since fostering good employee relations is key in managing a working space, you can try to spice things up with Caribbean's corporate gifts!
Despite how insignificant gift giving seems, it plays a major role in how your employees see you and the company. You cannot be cheap and unthoughtful here: a negative lasting impression will render you without a loyal and inspired team!
To achieve a fun and creative working culture, you can try out our selection of spice corporate gifts and promotional items in Puerto Rico!
Spice Corporate Gifts & Promotional Items From Puerto Rico
Puerto Rico holds an interesting culture full of unique traits: art, cuisine, and customs.
Many cultures shaped today's Puerto Rican culture. This mix is what sets the island apart, even in the Caribbean region: there's no country quite like Puerto Rico.
Since Puerto Rico is an unforgettable place, spice corporate gifts and promotional items in Puerto Rico are also like none other.
Puerto Rican Spices
There are tons of different recipes from Puerto Rico, but none of them would be as tasty as they are without Puerto Rican spices!
Jerk chicken, Honey Hot Wings, KooKoo Cumin Chicken, and Barbecued Meat don't have the same charm without Puerto Rican seasonings. Although these Caribbean recipes rely heavily on Puerto Rican spices, they are tasty on their own.
If you deliver these spices to your employees, they will remember your appreciation for them every time they cook. However, keep in mind their tastes! Pique Criollo is a fine pick for spicy lovers, but sweet jerk sauce might be a better choice for the sweet-toothed.
These seasonings are carefully picked by local producers and are 100% MSG-free, so you won't have to worry about any complaints. We guarantee your employees will love it!
A Glimpse of the Puerto Rican Culture
Thanks to its Spanish, African, and Taino background, Puerto Rico is one of the most varied cultures of the Caribbean region.
Now, the country is under the jurisdiction of the United States. Nevertheless, most traditional customs and art expressions still remain rooted in today's Puerto Rico. This is the pride of their people.
Architecture, paintings, food, sculpture pieces, and even national currency are evidence of their identity. For these reasons, if your company has a business trip to Puerto Rico, you might want to show why this place is so attractive.
Puerto Rican teasers are wonderful to hype up your employees about this marvelous land. With these small samples, you can guarantee your workers don't dread corporate traveling! They'll know what to expect.
Do note that new environments are stressful for some. It's important that you give them a peek at what's to come and why they shouldn't stress over it.
Reminders of Puerto Rico
Souvenirs are great presents to give when your goal is to make a corporate trip as memorable as possible.
These reminders are not only a bonding experience, but also enhance the perception your employees have on corporate travel.
A hand-made coffee mug with a Puerto Rican vibe to it will bring back the memories of a Caribbean breakfast. Framed photos and art pieces are sure to remind someone of the tours they did in the country.
Take into account that not all of your employees like souvenirs. In that case, it's a better idea to gift something practical instead of a reminder. You could also give away practical souvenirs, like tropical plates and hand-made Puerto Rican shopping bags.
Interactive Gift Events
Workplaces are full of different people: you'll notice that your workers' preferences with regard to gifts are very different from each other. This is where gifting events take the spotlight.
Since your employees' likes vary a lot, you can arrange an open interactive gift event to satisfy all of their preferences. If you have a heavy smoker on your team, you can display Habanos for them to grab.
Moreover, psychology in this practice is heavily involved. These are not gifts that you force upon them, but rather gifts that they can choose from. Making your workers pick their own will make them 100% glad about their decisions.
Lastly, your team will appreciate the freedom you give them and how thoughtful you are about them.
Is Corporate Gifting Worth It?
Absolutely! It's been proven time and time again that employees' happiness equals better results at work.
Corporate gifting is one of the best ways there is to strengthen the bond between you and your workers. They'll learn to appreciate your efforts while you can observe their reactions. If you did your research, there's no way you'll see a dissatisfied face!
Workers Want to Be Recognized
Although some employees don't care, there are a lot of people who want to be recognized in their workplace. In fact, feeling as an important piece in the company lifts workers' drive to give it all.
Many survey companies researched the subject, and the results are quite consistent regardless of the workplace. The readings are pretty much the same: workers that feel valued are more likely to stay, whereas unappreciative higher-ups lead to more resignations.
Great Place To Work found that 37% of workers attributed their stay to being valued. In contrast, Apollo Technical stated that 44% of resignations were caused by nonrecognition. Even Glassdoor concluded workplace is, objectively, more essential than salary.
For that reason, corporate gifts are a great way to promote your image as an attentive leader that cares for its workforce. With gifts, you're showing your workers their efforts are worth rewarding.
Corporate Gifts Promote Your Brand
Every company has a branding campaign, but there are branding techniques that are not included in that campaign. An example of an underrated method is indirect branding through personalized logo'd gifts.
People are social by nature, thus, we talk about a lot of things that happen to us. Even if your workspace doesn't look that interesting, your workers will talk about it within their social circle. Your attitude towards them is practically known to the public.
Instead of distrusting your employees, you could use this fact to your benefit by handing in custom gifts with your logo! Let your workforce spread the word about your attentive demeanor and good-mannered company.
Logo'd gifts will also display the image of your company for your workers' relatives and friends to see. This is a perfect method to show off and distinguish yourself from competitors!
Gifts Nurture a Positive Workplace
A friendly workplace is key in building loyalty and drive within your employees. If you think about the pros a positive workplace brings about, then corporate gifting becomes a must.
Not only will your workers talk about your company with their beloved ones, but they also share bonding moments with their co-workers. Collective discontent is sure to give off a bad impression of your workplace to veterans and rookies alike.
To avoid this, you can enhance your employee relations with not only gifts, but also events. For instance, if corporate travel is a recurrent activity in your company, you can arrange special outings beforehand!
This might be a group beach visit or a gift giveaway. The idea behind these events is to ensure your employees have a great time with their co-workers. These fun experiences and atmosphere will then pass onto your working space, ensuring an amicable work culture.
Gifts Make Days Easier and Brighter!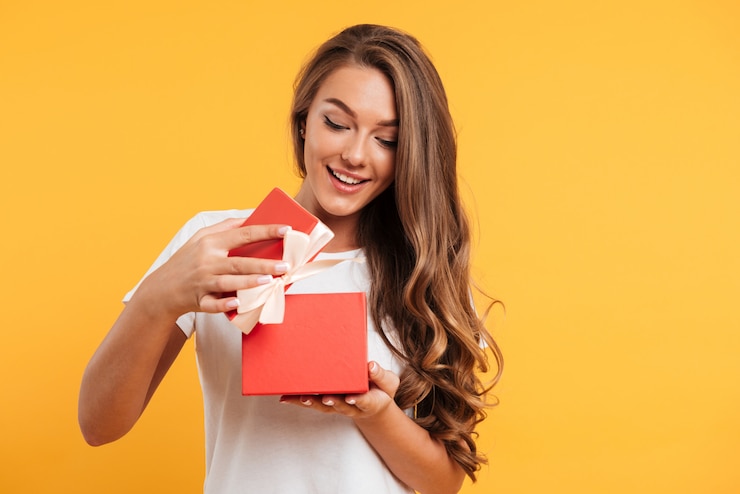 Contrary to popular knowledge, practical gifts are better than fancy-looking ones.
Gift-giving is a way of telling someone you care for them, and you root for their happiness. The objective is to make somebody's life brighter, not making them gape at your display of money. The same goes for corporate gifting.
Research shows that gifts people can use in their daily lives are far more impactful. By giving a practical gift, you show you want to make your workers' lives easier and that you know their preferences.
A logo'd thermos is a godsend for people who struggle with rising early and often miss their hot drink at home. Alternatively, Puerto Rican sauces, and Caribbean snacks are sure to boost the mood of food enthusiasts and cooks.
Also, whenever your employees use or eat these gifts, they will remember your company and your disposition towards them. Plus, if the gifts are related to a corporate trip, they'll inevitably think about those happy days.
We believe corporate travel is amazing. You can enjoy an almost vacation-like time with your workers, get to know them better, and boost mutual trust. Few opportunities like these arise under normal circumstances.
For that reason, you should always make the best out of these trips! We assure you that giving away spice corporate gifts and promotional items in Puerto Rico will make everyone happier!