If you are planning a corporate trip on the Caribbean Sea beaches, some places like Costa Rica, Nicaragua, Puerto Rico, or Cancun are all excellent options, but on this occasion, we will be comparing the last two. There's no way to say which one is better, they both deserve to be visited, but we can overview them and you can choose based on your objectives.
The key categories we're going to analyze are:
Cost of overall vacation.
Activities offered.
Beaches.
Food.
Night Life.
Nature.
Weather.
Hosting.
What's Cheaper Puerto Rico or Cancun
Of course, it will depend on how many people are in the company, but we have considered the price for 2 people on a seven-day trip.
Prices for Puerto Rico
The cost of a vacation in Puerto Rico is around $2700. This price would include transportation to the island, hosting, and food during the stay.
Prices for Cancun
Prices in Cancun for a vacation can be in the $2000 range. It all depends on where you are traveling from. If your company is traveling from the United States, the most economical destination will be Puerto Rico.
What Activities Can Be Done in Puerto Rico or Cancun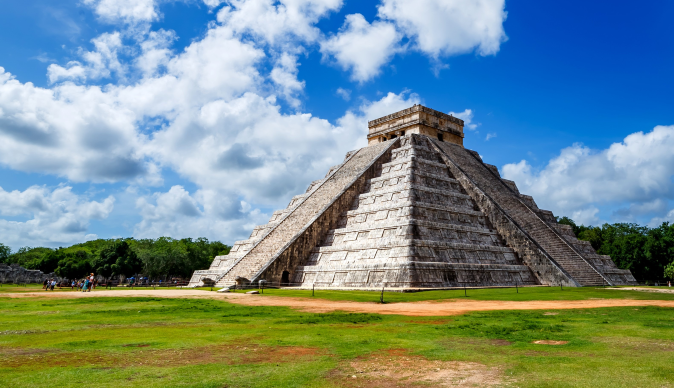 When comparing Cancun and Puerto Rico for their activities, both have plenty of amazing cultural and water-based activities. It needs to be said, these activities can be really different, but in both cases are way enjoyable.
Activities in Puerto Rico
Beaches: almost 300 beaches that you can visit, a benefit of being an island surrounded by the Caribbean Sea.
Water activities: kayaking, surfing, snorkeling, and scuba diving.
Adventure: hiking, ziplining, mountain biking, and ATV riding.
Old San Juan: the 500-years-old cultural and historical center of Puerto Rico.
El Yunque rainforest: numerous scenic hiking trails, waterfalls, and amazing mountainous terrains.
Flamenco Beach: located on Culebra Island, this is one of the top-rated beaches in the world.
Activities in Cancun
Beaches: nearly 11 public beaches on the Mexican coasts of the Caribbean Sea.
Water activities: mainly snorkeling, surfing, flyboarding, jungle boat tours, scuba diving, and parasailing.
Cenotes: natural swimming pools within the Mayan jungles.
Mayan ruins: Chichén itzá is a Mayan city near Cancun that has various Mayan monuments such as temples, pyramids, and burial sites.
Shopping: for being a big city, there are a lot of shopping malls and flea markets to explore.
Nightlife: Cancun's nightlife is worldwide famous, and without any doubt is one of the world's best party destinations.
Beaches of Cancun and Puerto Rico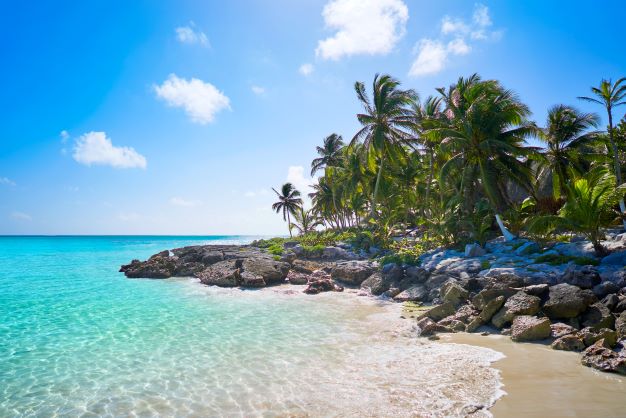 When it comes to beaches, we're talking about, perhaps, the main reason for the vacation. Because of this, we will look over the beaches of Cancun and Puerto Rico.
Beaches of Puerto Rico
Puerto Rico counts almost 700 miles of shoreline around the island, which endows it with nearly 300 beaches. This means that in Puerto Rico there are beaches for all tastes. Romantic beaches, lively beaches, unspoiled beaches, secluded beaches, you'll find yours.
If you are looking for your company's employees to relax during their stay, the beaches of Puerto Rico will be a better choice. You can even reinforce that feeling of relaxation with special gifts and activities.
Beaches of Cancun
Cancun has 11 beautiful public beaches covered by white sand and surrounded by turquoise waters. Despite having 14 miles long shoreline, most of the beaches are private, owned by the resorts that are found in Cancun.
Thanks to being a well-developed city, Cancun's beaches have great equipment and amenities. This makes them excellent for comfort but it could feel less like a paradisiacal Caribbean beach.
Lastly, depending on the time of the year, its beaches can be really crowded, like it happens on spring break or Christmas vacation. Going to the beaches of Isla Mujeres could solve this problem, as it has some of the most beautiful coasts as well.
Puerto Rican Food or Cancun's Food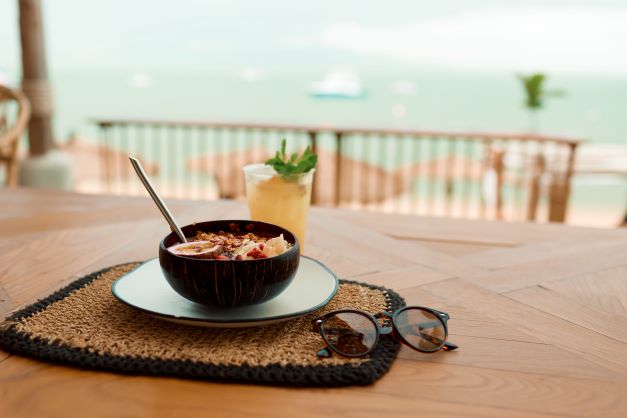 Both places all especially outstanding in the culinary category. From the well-known Mexican food that can be found in Cancun to the delicious fusion of styles of typical Puerto Rican food.
Puerto Rico's Food
Puerto Rican food is richly influenced by its Spanish, African, and Taino Arawak heritage, making it a very pleasant experience.
Luckily asking the locals about places where they eat, you could find some exquisite and cheap restaurants. These are some of the prices you could find in Puerto Rico:
Meal (inexpensive restaurant): $12.
Meal (mid-range restaurant): $52.
Beer: $2.
Cappuccino: $2.79.
(The meal prices are calculated based on the cost for 2 people to eat).
Cancun's Food
Cancun offers almost all types of international food, where you can find the typical Mexican food, but also Chinese or Argentinean food. One of the best places to taste all these food offers is Cancun's downtown. Here you'll find lots of street food stalls to try as many types as you want.
The prices in Cancun, especially on its street food, are very affordable, some of the average prices you can find are:
Meal (street food): $9.
Meal (mid-range restaurant): $40.
Beer: $2.07.
Coffee: $2.24.
(The meal prices are calculated based on the cost for 2 people to eat).
Nightlife: Puerto Rico or Cancun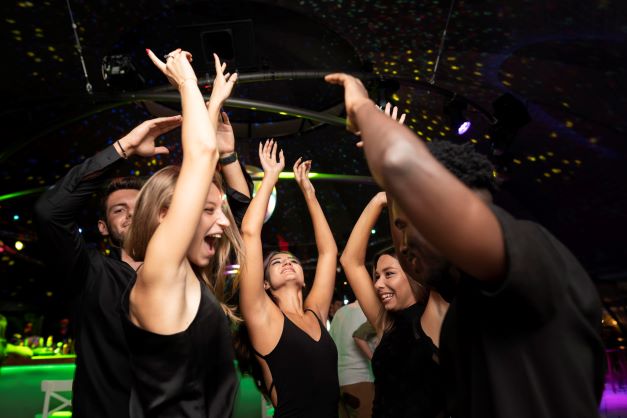 If you want to enjoy the Caribbean nights with your employees, both destinations will be a good option.
Nightlife in Puerto Rico
The nightlife cores in Puerto Rico can be found in two places, La Placita de Santurce and Condado. These are the best options if you're looking for some great parties.
In La Placita de Santurce you'll find street parties all over the place. This will feel like a beach party in Old San Juan, the historic center of Puerto Rico.
Condado Beach is the area of nightclubs and bars, here you'll find clubs with parties on the beach to unique-themed bars. Without a doubt a great place to enjoy the night.
Nightlife in Cancun
When the night begins, Cancun changes its beach and ocean attractions for nightclubs and bars. In Punta Cancun, you'll find a highly condensed area of several pubs to enjoy cocktails and plenty of nightclubs where spend the time partying.
The Nature of Cancun and Puerto Rico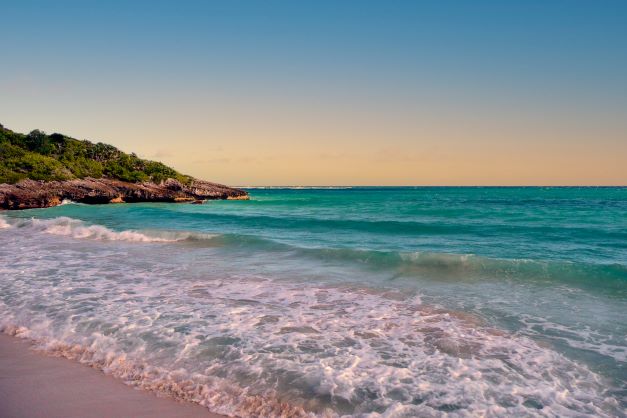 Nature has a great attraction to people who are looking for adventure, green places, or just walking in the forest for a while. Puerto Rico surely has the most attractive possibilities in this category. Although, this doesn't mean Cancun can't offer some great possibilities for nature lovers.
Cancun Nature
The strong point of Cancun is its beaches, but this doesn't mean that there aren't nature activities to do there. The Mayan jungle, next to Cancun, is where the natural swimming pools are found, which are called Cenotes.
There are even some companies that offer tours to the jungle and cenotes.
Puerto Rico Nature
Puerto Rico is the most likely choice for nature lovers. Almost 55% of Puerto Rico is covered by forests. There are 36 nature reserves and 19 state forests, perhaps the gem of them is, El Yunque, which is the only tropical rainforest in the USA.
In all these green areas, you'll find numerous hiking trails, nature reserves, waterfalls, and beautiful mountainous landscapes.
Where the Weather is Better, Cancun or Puerto Rico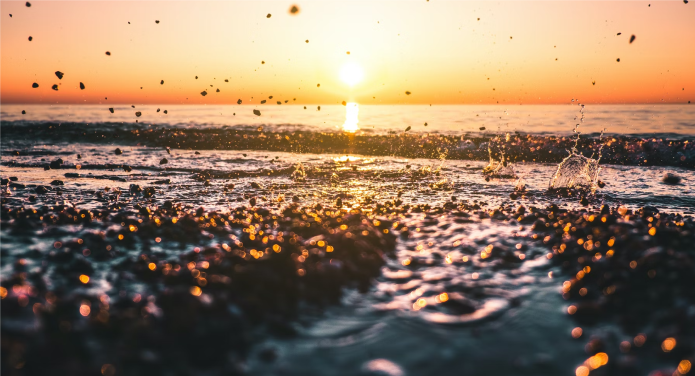 The weather is pretty good all year round in both, Cancun and Puerto Rico. They have warm weather thanks to their proximity to the Equator. Because of this, the temperatures oscillate between 67°F and 90°F and they only have 2 seasons, wet and dry.
Puerto Rico Weather
The temperature goes from 72°F to 88°F and is rarely under 69°F. Wet seasons last for 7 months, starting from April to December. The wettest month is September with 14 days of rain. Dry seasons last for 4 months, from December to April, The driest month is January with only 6 days of rain.
Cancun Weather
The average temperature in Summer is around 88°F. In "winter", the average temperature is 83°F and sometimes can go as low as 67°F. Wet seasons last for 5 months from May to November, most wet days are in September with 14 days. The driest month is in March with the fewest wet days.
Is the Accommodation Better in Cancun or Puerto Rico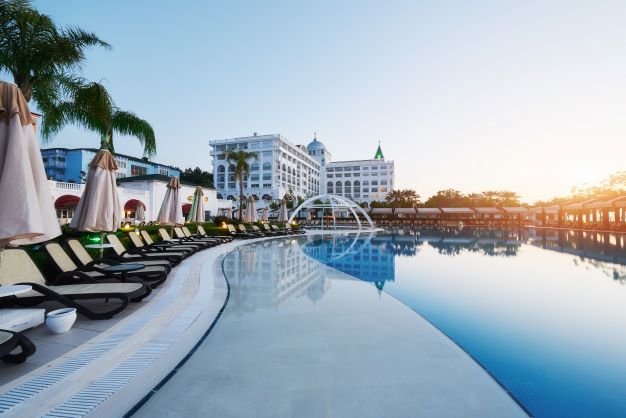 The availability, the prices, and the variety of hotels where to stay are the most important aspect when looking for a place to vacation. Without a place to rest, you could probably don't want to go to any place in the world.
Hosting in Puerto Rico
Puerto Rico, for being a US territory, will be more expensive than Cancun. This doesn't mean that there aren't budget options. The good thing is that since it is a destination of choice for many corporations, there are many packages with customized rates for them.
You'll find several choices when it comes to lodging in Puerto Rico, but it could probably cost you a portion of your budget. Despite this, it is the most expensive thing on a trip to Puerto Rico, so you probably won´t spend much more money.
Some prices you will find are:
Budget hotel: $47.
Mid-range hotel: $111.
Luxury hotel: $237.
Hosting in Cancun
Cancun is probably the cheaper option between it and Puerto Rico.
Within Cancun's hotel zone, you'll find hundreds of hotels to choose from, that offer accommodation from budget to luxury in the same place. Some of their prices are:
Budget room: $25.
Mid-range room: $66.
Luxury room: $219.
Which Is Better Vacation Cancun or Puerto Rico
Regardless of price, entertainment options, and natural places, both Puerto Rico and Cancun deserve a vacation trip. If you have to choose one, you should pick the one that most fits your interests and necessities. There's no better option, it will depend based on your likes and dislikes.
If your choice is to vacation in Puerto Rico, please be sure to visit the Caribbean Trading stores that can be found all over the island. And otherwise, if you choose to travel to Cancun, please feel free to visit the Caribbean Trading online shop as well.
Bon voyage.